Description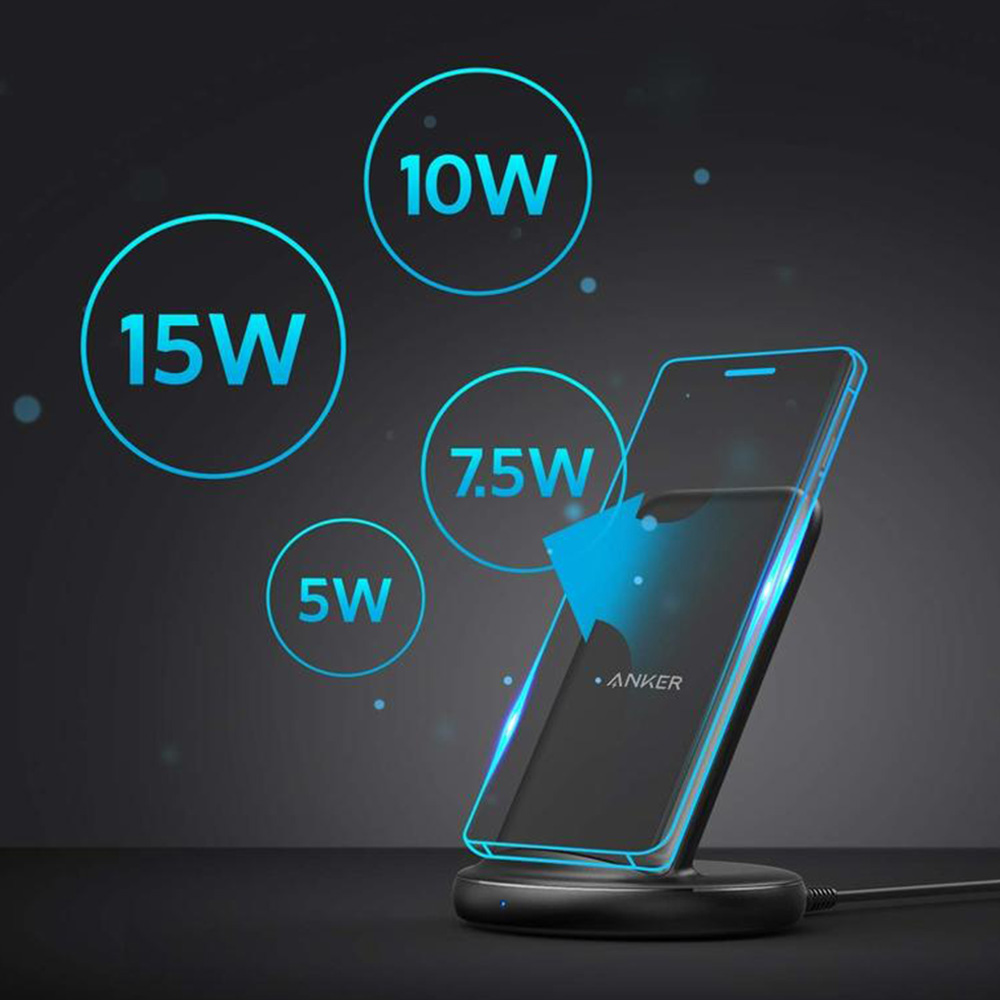 Smart Charging
PowerWave automatically switches between 5W, 7.5W, 10W, and 15W charging modes depending on the power needs of your device, ensuring optimized charging to a greater range of devices than ever before.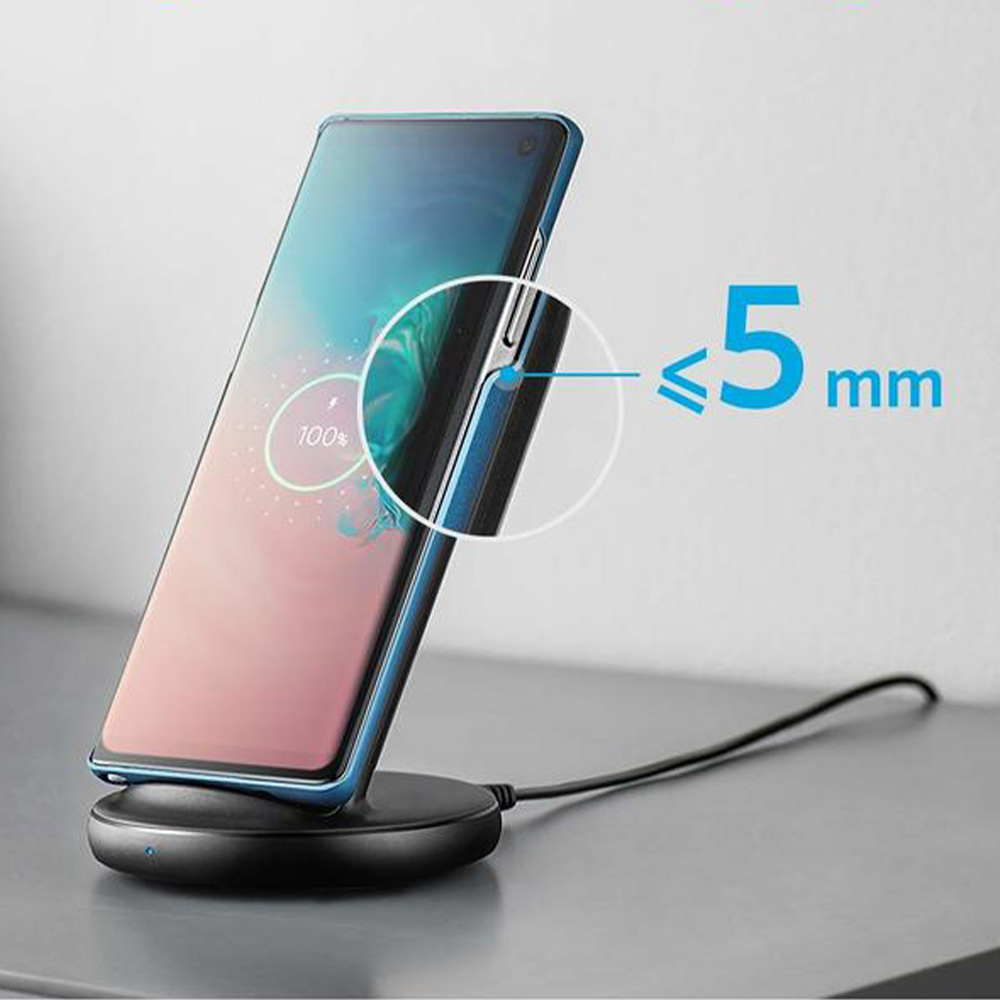 Case-Friendly Charging
Keep your phone case on and keep charging. PowerWave supports charging with phone cases up to 5 mm thick.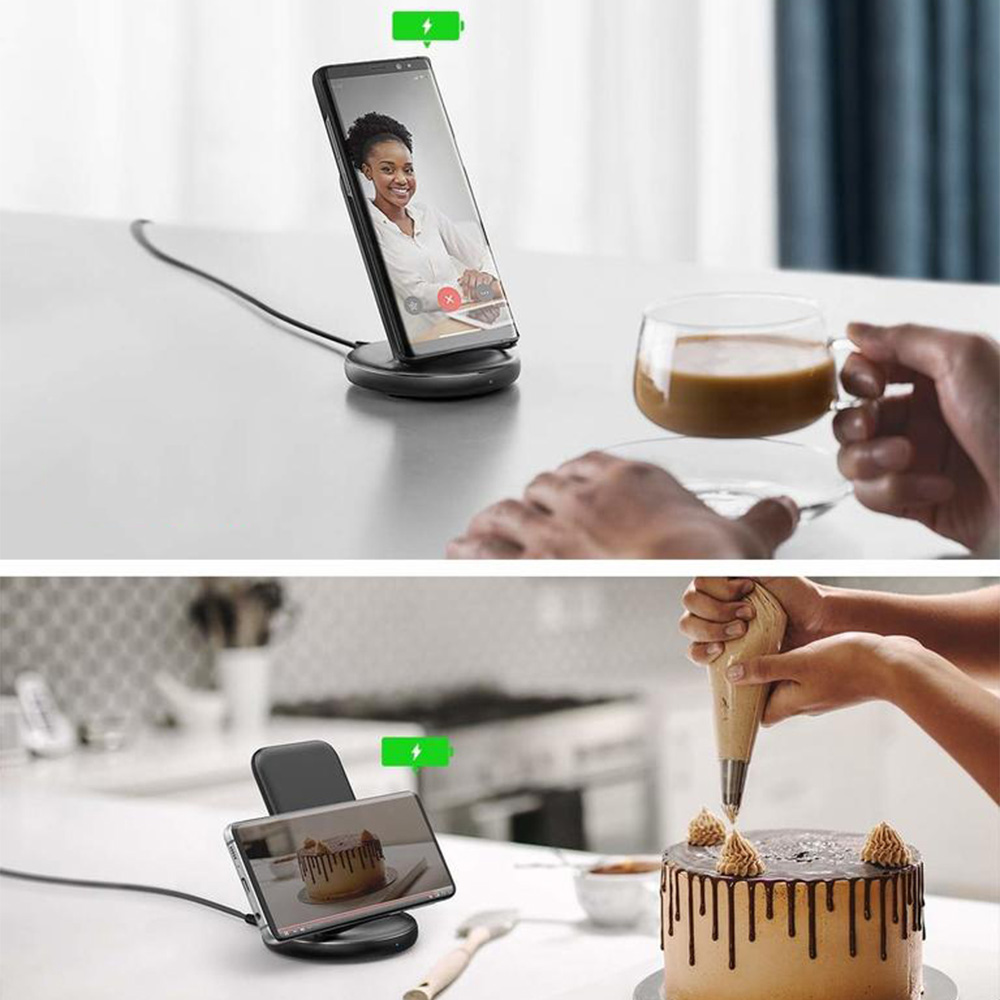 Charging to Suit You
Watch videos or movies while charging horizontally, or switch to vertical charging for messaging and facial recognition.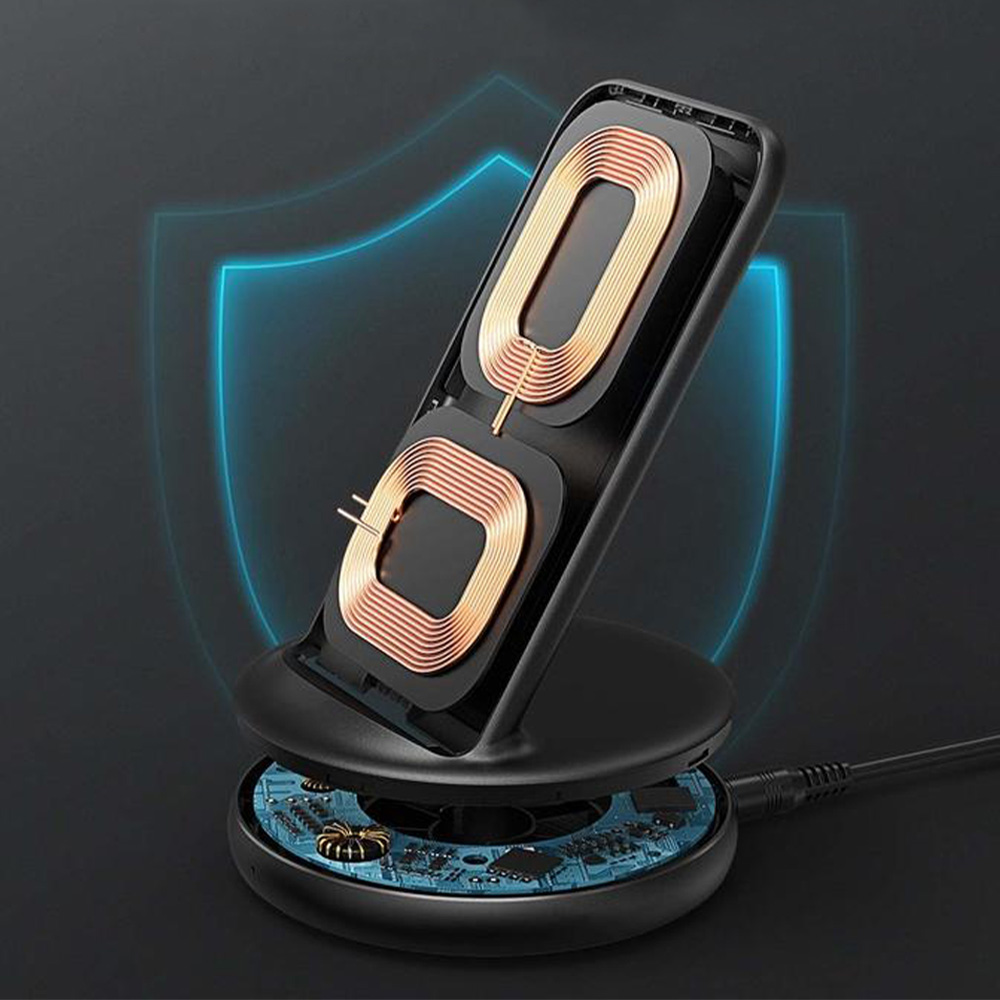 Superior Safety
Complies with Qi's Extended Power Profile to ensure safe charging at higher outputs, while our MultiProtect safety system combines temperature control, foreign object detection, and many more features to protect you and your devices.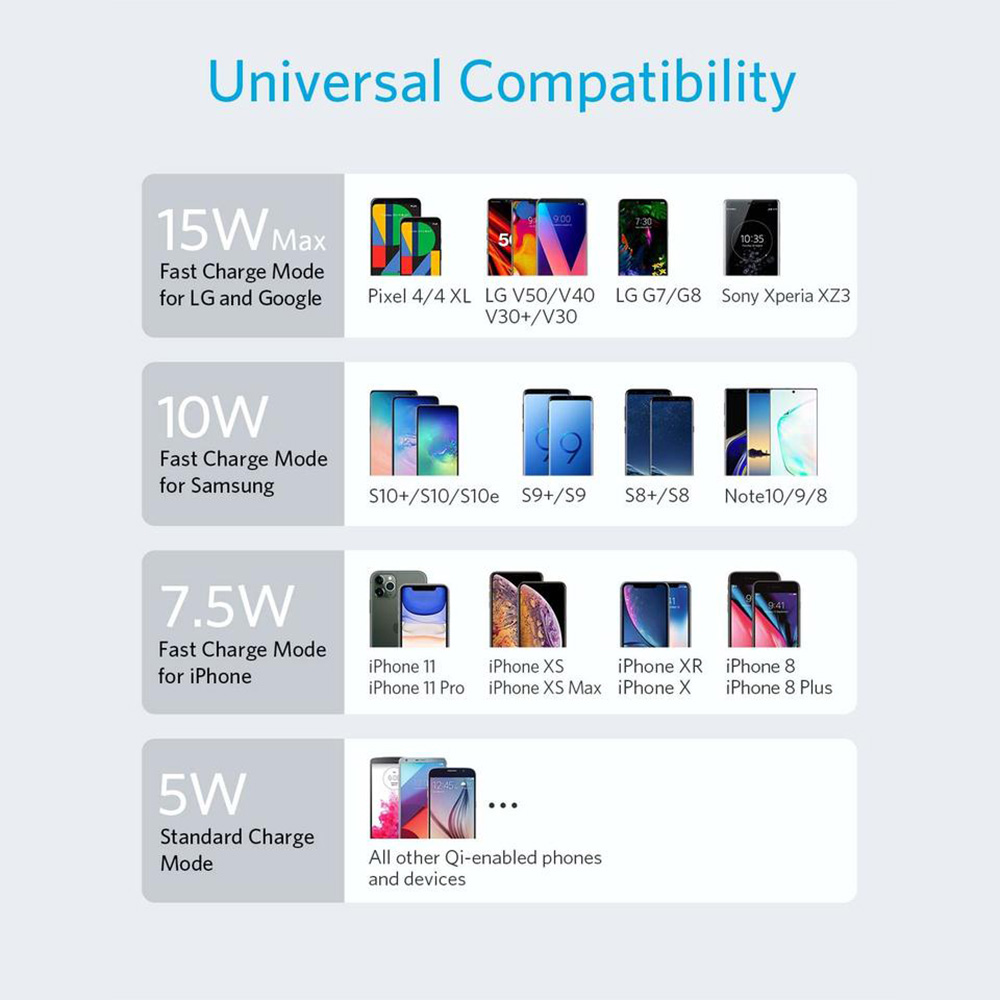 Universal Compatibility
With a total of 4 charging modes ranging from 5W to 15W, PowerWave II Stand can intelligently detect the optimized charging output for almost any mobile device, including iPhone 11, Samsung Galaxy S10, Sony Xperia XZ3, and more.
The Anker Advantage
Join our family of over 50 million happy users, and change the way you charge.